>
Play for free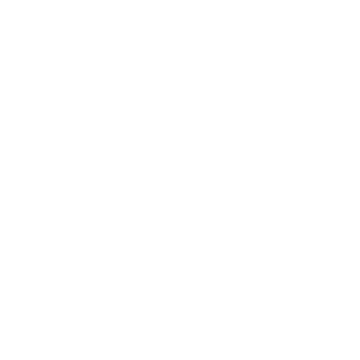 Lucky Drink Slot
Experience the unique theme of Lucky Drink slot, which explores a controversial topic of alcoholism. While the choice of theme may raise eyebrows, the execution of this slot leaves much to be desired. Join us as we delve into the details and discover if this game can still offer an enjoyable gameplay experience. Curious to try it yourself? Visit an not on gamstop casino and embark on this intriguing adventure today!
Slot machine characteristics Lucky Drink
Min. number of coins per line
1
Max. number of coins per line
1
Bonus game
Progressive jackpot
Wild symbol
Scatter symbol
Autoplay
Factor
Free spins
Play Lucky Drink in new online casino not on gamstop
Lucky drink slot review
The Lucky Drink slot features a five-reel layout, with each reel displaying three symbols. It offers fifteen fixed paylines that cannot be adjusted. To win, you need to land three or more identical symbols in adjacent positions, starting from either the leftmost or rightmost reel. Only wins on active paylines will award cash prizes to players.
In terms of special features, Belatra's Lucky Drink offers a pick-and-click bonus round, where players choose a keg to reveal various items. Additionally, players have the opportunity to attach multipliers to these items. The slot also includes two gamble bonuses that allow you to double your winnings in each round. However, it's important to note that the risk of losing all your wins exists, which may affect your decision to engage in these bonuses.
Lucky Drink Slot Machine: Theme & Symbols
We pride ourselves on being open-minded, but the theme chosen for this slot game struck a nerve, not just with us but likely with many others. Depicting alcoholism as a subject of humor is highly inappropriate and insensitive. Belatra's decision to select this theme among countless other options is questionable, and it is something we cannot overlook.
The backdrop of the game resembles a worn-out tavern from a bygone era, a place that might attract tourists seeking an ethnic experience. Positioned below the reels is the game's main character, who appears to be indulging in a drink while sharing a hallucinatory moment with a cat. The excessive drinking portrayed raises concerns, and it's evident that intervention may be necessary.
Lucky Drink Gameplay
While the symbol designs are decent, they suffer from outdated graphics. Our research revealed that this game originated as a physical slot machine, and unfortunately, the developers did not invest the effort to update the graphics for the online version. This oversight affects the overall quality of Lucky Drink, which is reflected in our assessment.
How to Play Lucky Drink Slot Game
In Lucky Drink, the gameplay takes place on a 5×3 grid with 15 fixed paylines that award wins in both directions. The slot has a medium variance and offers a jackpot of 1,500,000 coins. However, we must admit that the gameplay falls short outside of the special features. While the inclusion of paylines that pay from left to right and right to left is a nice touch, it may not be sufficient to captivate online gamblers as they wait for the next bonus round to trigger.
Speaking of special features, aside from the potential for significant wins, none of them particularly stand out. Opening barrels and obtaining sizable wins and multipliers can be exciting, but it becomes repetitive due to the lack of additional unique features. We acknowledge the existence of the two Gamble features, but they don't significantly enhance the gameplay experience as they merely involve guessing cards at random.
Unfortunately, Belatra continues to use coin values in this release. While adjusting your total bet is straightforward, the absence of cash values is an inconvenience. To ensure you don't overspend, you'll need to closely monitor your current balance while spinning. This issue could easily be resolved by allowing players to see cash values directly, but the reasoning behind this decision remains unknown.
Bonus Features in Lucky Drink Slot
Barrel Bonus: Obtain three or more Devil Scatters to activate this feature. You will open five kegs to reveal hidden items. Afterward, you have the choice to add a multiplier to each item or play it safe. While correctly guessing increases your total win, guessing wrong results in losing everything. It's a risky gamble that may not be worth the odds.
Card Double: A face-up card is shown along with four face-down cards. Your task is to select one of the face-down cards in the hopes of finding a higher-value card. Guessing correctly doubles your prize, but an incorrect guess leads to a complete loss. This feature consists of five rounds and can end prematurely if you win more than 100,000 coins.
Red-or-Black: Similar to Card Double, this feature requires you to guess whether the next card will be red or black. If you make the right guess, your prize is doubled. However, a wrong guess results in losing it all. Like Card Double, there are five rounds, and the feature ends if you win over 100,000 coins.
Jackpot Wheel of Fortune: Accumulate 2000 JP (Jackpot) points to spin the lucky wheel and have a chance at winning the jackpot. The rate at which you earn JP points is faster when you place higher wagers.
Payouts
Lucky Drink has a medium volatility and offers a jackpot of 1,500,000 coins. The exact RTP (Return to Player) for this slot has not been disclosed by the software provider, which makes it ineligible for a recommendation based on that information.
FAQ
Can I play Lucky Drink Slot for free?

-Yes, Lucky Drink Slot is available in a free demo version that allows you to play the game without using real money. This is a great option to familiarize yourself with the gameplay and features before playing with real money.
What are the special features in Lucky Drink Slot?

-Lucky Drink Slot offers several special features. These include the Barrel Bonus, where you open kegs to reveal items and have the option to add multipliers; the Card Double feature, where you guess a card with a higher value than the face-up card; the Red-or-Black feature, where you guess the color of the next card; and the Jackpot Wheel of Fortune, which gives you a chance to win the jackpot by collecting JP points.
Is there a progressive jackpot in Lucky Drink Slot?

-No, Lucky Drink Slot does not have a progressive jackpot. However, it does offer a fixed jackpot worth 1,500,000 coins, which can still lead to significant wins.
What is the volatility of Lucky Drink Slot?

-Lucky Drink Slot has a medium volatility. This means that it offers a balance between frequent smaller wins and the potential for larger payouts. It provides a moderate level of risk and can appeal to players who prefer a mix of excitement and stability.
What is the RTP of Lucky Drink Slot?

-The RTP for Lucky Drink Slot has not been disclosed by the software provider. As a result, we do not have information regarding the specific percentage of return to players in this game.